Requirements Traceability – to business value
Requirements traceability is about tracing each functional requirement to business outcome.  (It can sometimes also mean tracing a requirement through to a system design, the former is more common).  Tracing every requirement back to business outcome(s) helps to ensure that all the work we do in building some software has merit or real business value.  This can be a bit tiresome, but ScopeMaster makes it very easy.  Requirements traceability is important to ensure that we check that each requirement is valuable.  We occasionaly end up building features that are not absolutely necessary, that are not aligned to what the customer really wants; that is what we are trying to avoid.   Having a tool that helps ensure alignment between business outcome is therefore vital to avoid project waste.
ScopeMaster makes this easy in three ways.
With the Value Tracer, ScopeMaster encourages you to articulate the quantifiable business outcomes
The Value Tracer makes it easy to map outcomes to capabilities
Then the Value Tracer makes it easy to map functional requirements to capabilities.

ScopeMaster encourages Capability based planning, whilst ensuring Capabilities are aligned to quantifiable business outcomes.
Just Drag and Drop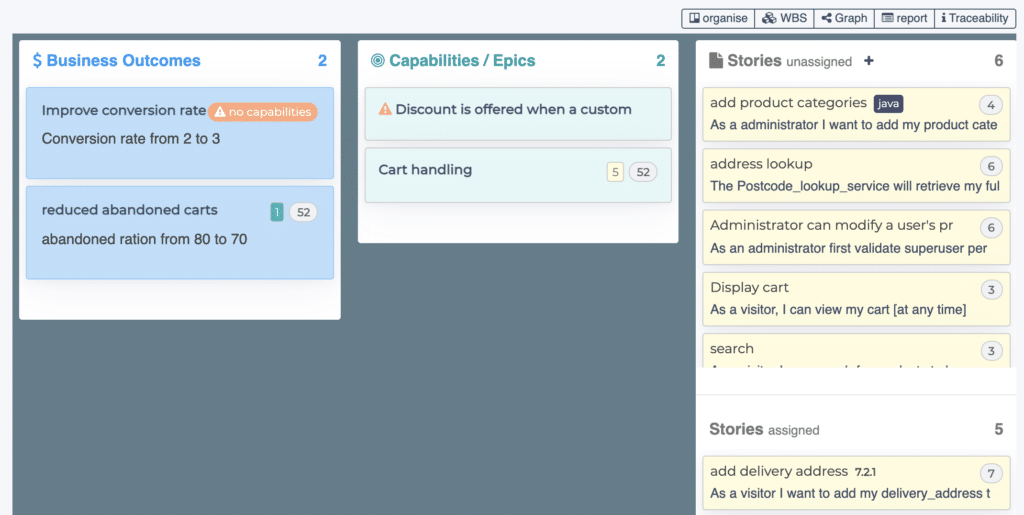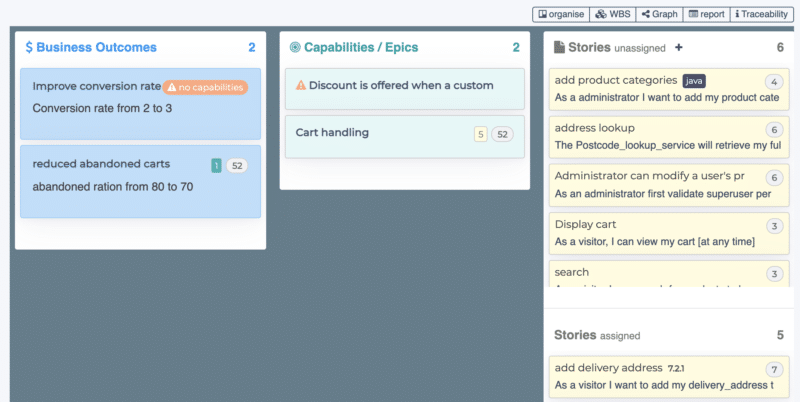 Using the Kanban-like metaphor,  all you have to do is
drag and drop user stories onto capabilities
drag and drop capabilities onto outcomes
All the while ScopeMaster tracks the functional size (implied cost) of each capability and hence each outcome.
Requirements Traceability Visualisations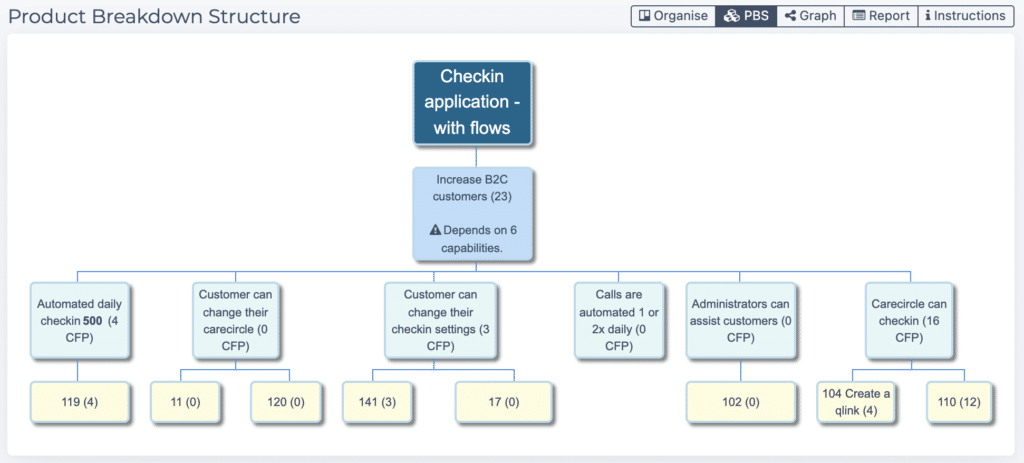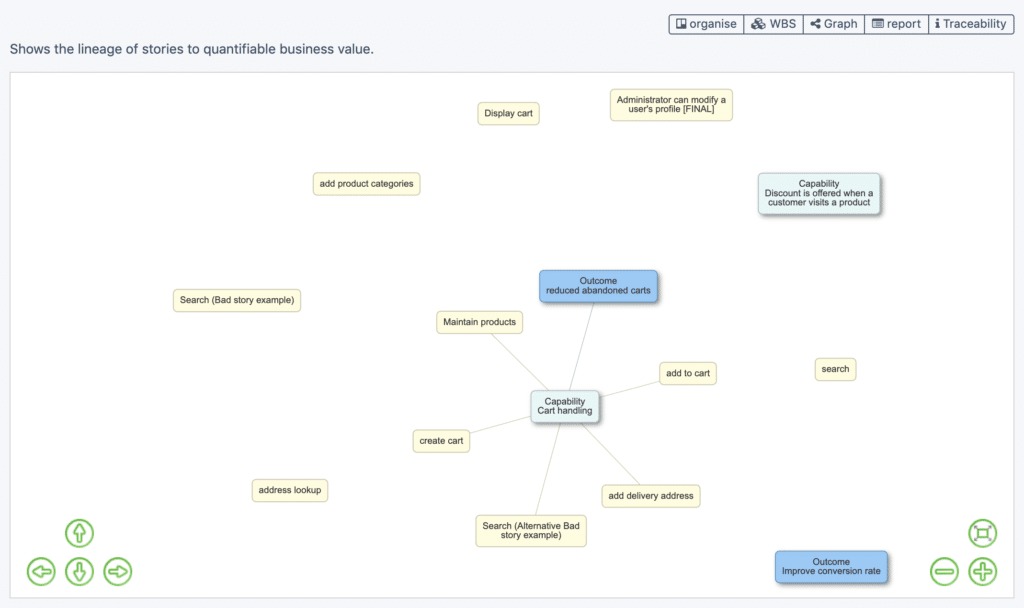 Using ScopeMaster's Value Tracer helps to identify requirements that are not aligned to business value.  It also helps to identify the functional size of Capabilities which meet a business objective.