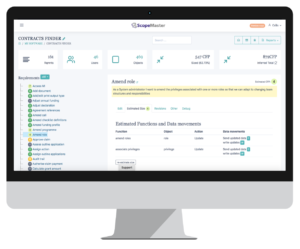 Learn how ScopeMaster can help your software projects or portfolio.
Send us some sample user stories from a recent or current project. We will analyze them for free and then demonstrate the power of ScopeMaster as it helps you to find and fix problems with user stories faster than any other manual approach. The demonstration should take no more than an 45 minutes.
See how effectively ScopeMaster can find defects in requirements
Discuss your specific software challenges and explore how ScopeMaster might be able to help.
Learn how to use ScopeMaster to improve the management of your software developement vendors.
Learn about ISO functional sizing for reliable project and vendor management.