Better agile user stories with:
The world's first software requirements analyser
Write clearer user stories

Find defects early

Reduce Rework

Auto-generated test cases

Improve Business – IT alignment

Shorten delivery schedules

Get dependable, automated estimates

Establish benchmarks
"This is ground-breaking, truly amazing"

Simon Clements, Bluefruit
Achieve better quality with a fraction of the effort, and a 100x ROI
"The Ultimate in shift-left testing"
ScopeMaster® is a specialised text analyser, doing the heavy lifting of the analysis of your user stories.  It parses, interprets, tests, cross-references, sizes and then reports on the quality of user stories as if it was reading them like a person.   It finds potential mistakes such as: ambiguities, duplicates, omissions, inconsistencies and complexities.  Overall, ScopeMaster® will find, and help you fix, typically 30 – 60% of all requirements issues that's around 10% of all project defects.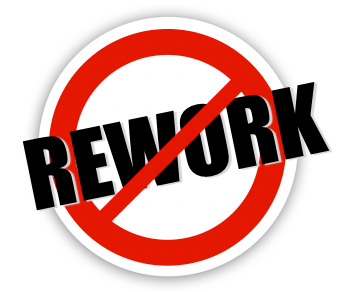 Most software testing assumes that the requirements are correct. But wait! They're not.  If your requirements volatility is causing rework, then you are wasting time and effort.
Find and fix around 10% of all your project bugs – BEFORE CODING!
Estimation too!
ScopeMaster also estimates the functional size of the stories in COSMIC function points and IFPUG FP, both ISO standards for software size.  ScopeMaster is the first and only tool available for automated functional sizing based on written requirements or user stories.
Software quality needs to start with testing your requirements.   ScopeMaster®  performs static analysis on your requirements.
What they are saying
This is of great potential benefit for the requirements community as well as the sizing community..  I share your excitement.
I would be shocked if this didn't improve development team productivity by at least 10%
Its amazing that you have come up with the right set of functional requirements.
Another benefit of your tool is that,  not only does it interpret the requirements but it actually writes the detail specifications, which can then be used as test cases.
It is much harder to remove defects from requirements and design that it is from source code.  But if those defects are not removed prior to testing, testing itself cannot find them.
Scopemaster doesn't just help find the requirements defects but helps educate authors to prevent them in future!
incredibly useful and ridiculously fast
The main benefit (that I found with) ScopeMaster is fixing problems with minimal time and effort.  And the good thing was, ScopeMaster was easy and fun to use.
16th July 2019, Marlow, England. ScopeMaster, the world's first analyser of software requirements adds features to make the work of software business analysts, product owners and development teams more enjoyable. We all know that writing good software requirements (and Agile [...]
Get instant feedback on your user stories