"Test automation starts with testing requirements"
Fix bugs before coding even starts, write better user stories, reduce rework, & get instant estimates!
Get these immediate benefits from automated user story analysis:
Better User Stories
Fix problems before coding
Find, fix and Learn
Detects potential requirements problems and helps you fix them – before coding!
Instant Estimates
ISO standard sizing
Automated Sizing
Instant software estimates using ISO standard software size metrics, COSMIC and IFPUG
Auto Test Creation
Huge time-saver
Test generation
ScopeMaster will interpret your user stories and generate baseline functional test scripts that perfectly match the requirements.
"Bring certainty to Agile Development"
ScopeMaster® is an intelligent software requirements analyser, it reads user stories like a human and performs time-consuming analysis work for you.  It parses, interprets, tests, cross-references, sizes and then reports on many aspects of your user stories.   It will find potential problems such as: ambiguities, duplicates, omissions, inconsistencies and complexities.  ScopeMaster® will find, and help you fix, typically 30 – 60% of all requirements issues, which is approximately 10% of all project defects.  ScopeMaster® is also the first technology ever to fully automate functional sizing from requirements.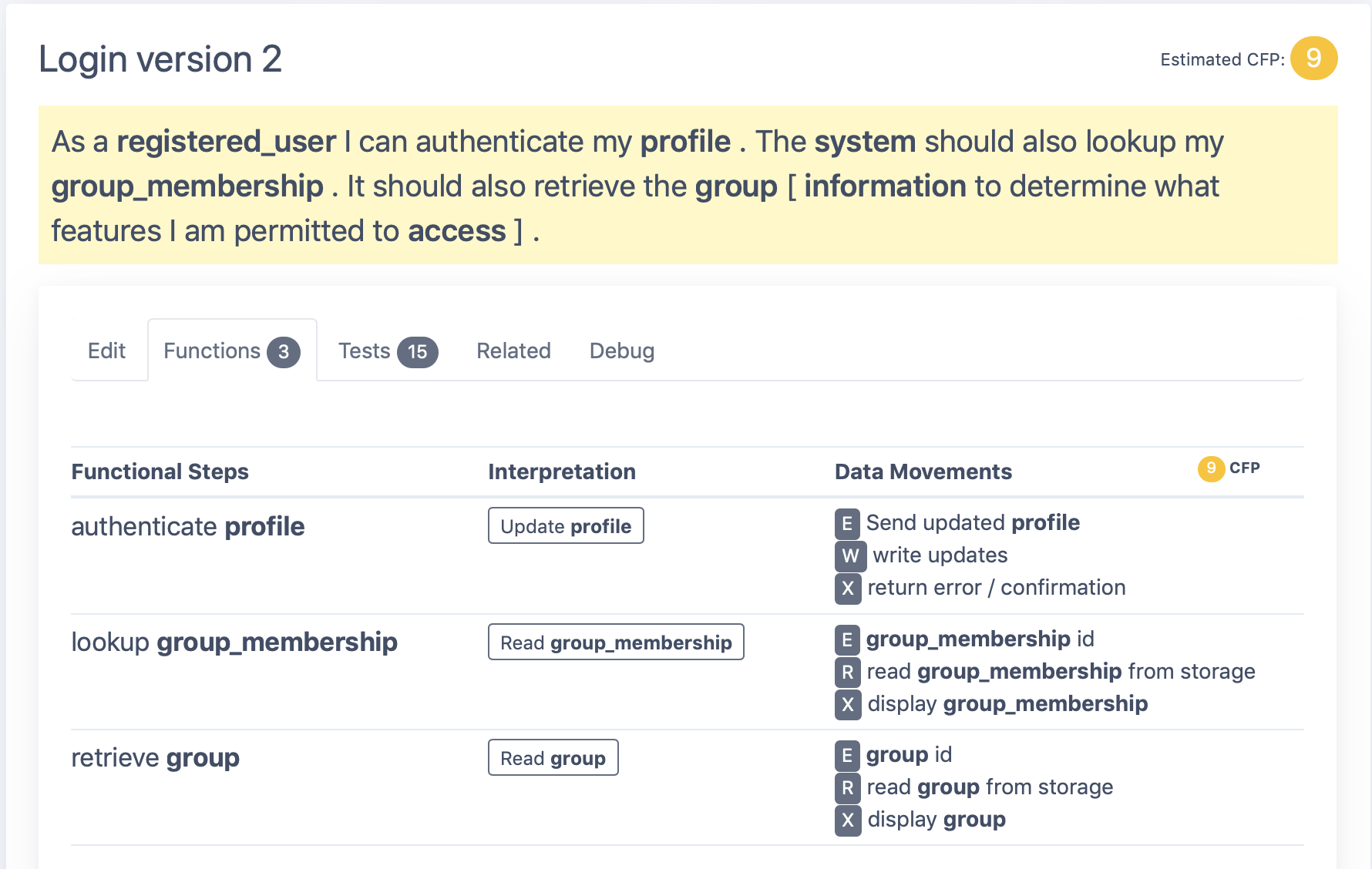 "This is ground-breaking, truly amazing"
"…incredibly useful and ridiculously fast"
"I would be shocked if this didn't improve development team productivity by at least 10%"
"…not only does it interpret the requirements but it actually writes the detail specifications, which can then be used as test cases"
"Scopemaster doesn't just help find the requirements defects but helps educate authors to prevent them in future!"
"This is of great potential benefit for the requirements community as well as the sizing community.  I share your excitement."
"It is much harder to remove defects from requirements and design that it is from source code. Your tool does a great job!"
"ScopeMaster is a really interesting tool that uses AI to help with software projects!"
"The main benefit (that I found with) ScopeMaster is fixing problems with minimal time and effort… and it was easy and fun to use."
"Unique and very impressive"
Find and fix potential bugs in seconds