The intelligent
requirements analyser
for more successful software projects
Analyses Requirements

240 words/min.

Tests Requirements for Quality

20,000 tests/min

Automates Estimation

Sizing in valid ISO standard metrics

Generates Test Scenarios

100% Traceable
No setup
Just import stories and analyse: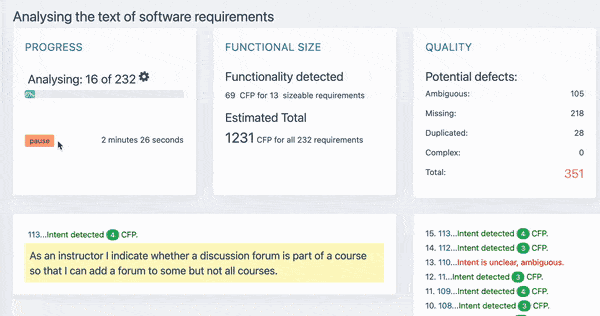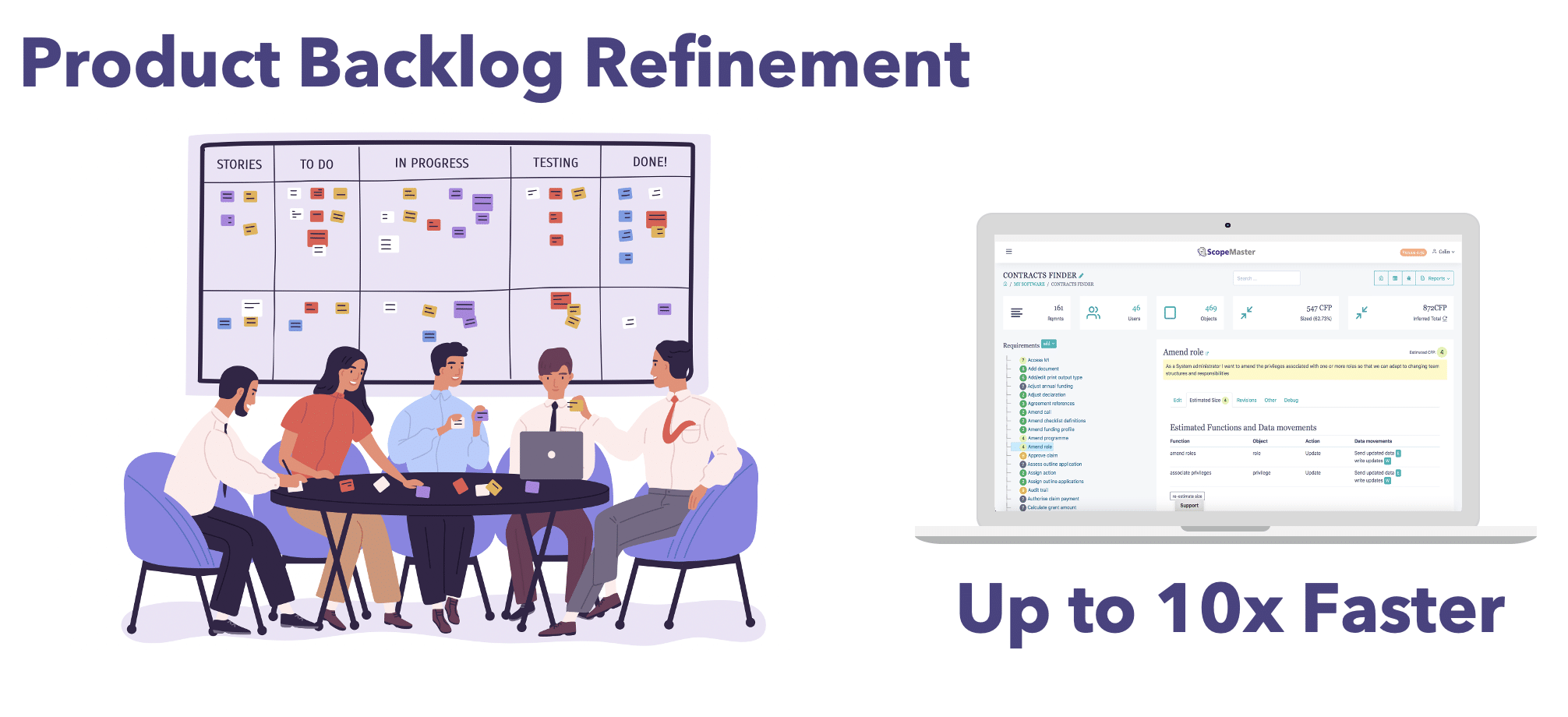 How it works
ScopeMaster® is an intelligent tool for software requirements analysis, it reads user stories like a human and performs time-consuming analysis work for you. It parses, interprets, tests, cross-references and even estimates users stories. It finds potential problems in your requirements such as: ambiguities, duplicates, omissions, inconsistencies and complexities. ScopeMaster® will typically find, and help you fix, 30 – 60% of all requirements issues, many times faster than manual analysis. ScopeMaster® is also the first tool ever to automate functional sizing from requirements (both COSMIC Function Points and IFPUG FP)
Static Requirements Analysis
ScopeMaster analyses requirements just like sonarQube, CAST Highlight and others analyse code.
ScopeMaster® makes transparent use of  AI to help reduce waste and risk on software work.
Get these immediate benefits from automated requirements analysis:
Better User Stories
Fix problems before coding
Find, fix and Learn
Detects potential requirements problems and helps you fix them – before coding!
Instant Estimates
ISO standard sizing
Automated Sizing
Instant software estimates using ISO standard software size metrics, COSMIC and IFPUG
Auto Test Creation
Huge time-saver
Test generation
ScopeMaster will interpret your user stories and generate baseline functional test scripts that perfectly match the requirements.
Shorten schedules by 5 -25%

Learn to write better requirements
Early, ungameable, consistent estimates

Ideal for benchmarking and contracts

Reduce development costs by 5-15%
Generates 100% traceable tests 

Positive and negative test scenarios