The intelligent requirements analyser
for more successful software projects
Analyses requirements

240 words/min.

Tests requirements for quality

20,000 tests/min

Automates Estimation

Sizing in valid ISO standard metrics

Generates Test Scenarios

100% Traceable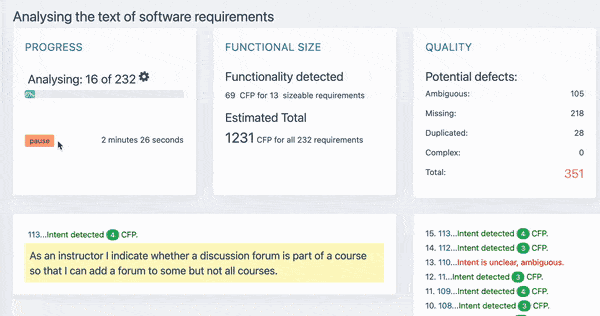 "Automated requirements analysis with ScopeMaster …is like an MRI of software requirements, it helps us resolve ambiguities incredibly quickly"
US Govt Contractor.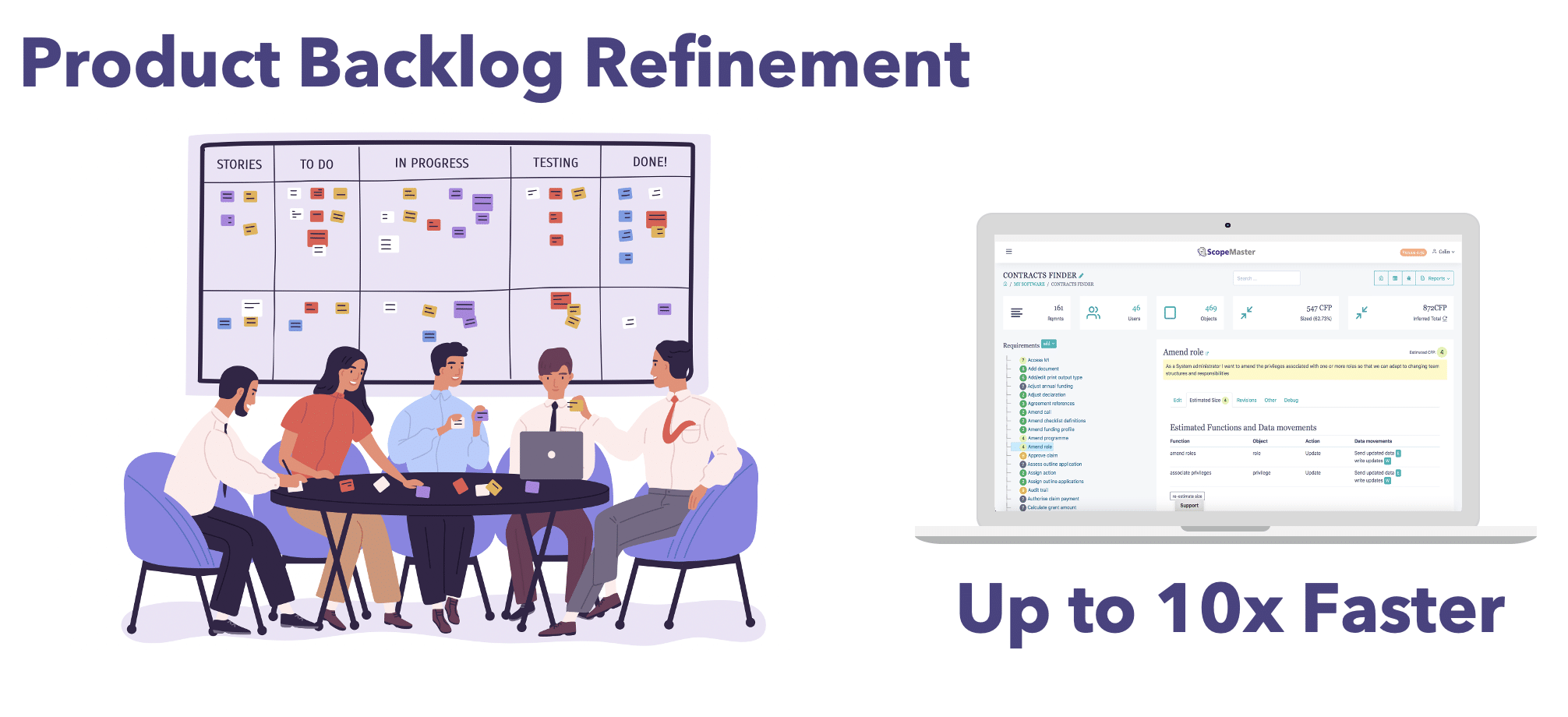 How it works
ScopeMaster® is an intelligent tool for software requirements analysis, it reads user stories like a human and performs time-consuming analysis work for you.  It parses, interprets, tests, cross-references, sizes and then reports on many aspects of your user stories.   It will find potential problems such as: ambiguities, duplicates, omissions, inconsistencies and complexities.  ScopeMaster® will find, and help you fix, typically 30 – 60% of all requirements issues, which is approximately 10% of all project defects at least 10 times faster than manually.  ScopeMaster® is also the first technology ever to automate functional sizing from requirements.
ScopeMaster® makes transparent use of  AI to help reduce waste and risk on software work.
Get these immediate benefits from automated requirements analysis:
Better User Stories
Fix problems before coding
Find, fix and Learn
Detects potential requirements problems and helps you fix them – before coding!
Instant Estimates
ISO standard sizing
Automated Sizing
Instant software estimates using ISO standard software size metrics, COSMIC and IFPUG
Auto Test Creation
Huge time-saver
Test generation
ScopeMaster will interpret your user stories and generate baseline functional test scripts that perfectly match the requirements.
Shorten schedules by 5 -25%

Learn to write better requirements
Early, ungameable, consistent estimates

Ideal for benchmarking and contracts

Reduce development costs by 5-15%
Generates 100% traceable tests 

Positive and negative test scenarios