17th June 2020, Marlow, UK.
ScopeMaster announces the auto-generation of requirements model diagrams from written software requirements.  Rather like  use case diagrams, this new charting feature allows you to explore your software requirements like never before, giving instant insight into validity, completeness, consistency and complexity.
Many people think visually.  ScopeMaster takes written requirements, interprets them analyses them, tests them and then displays them graphically to help you create high quality requirements faster and before your coding work starts.  Validate your requirements earlier so you can plan their development more effectively.
With this feature, users can detect complexities, omissions, duplications, coupling, visually and faster.  "This has to be one of the most effective ways of validating requirements".
With release 2.1 of ScopeMaster, the functional intent of all the requirements is detected and then mapped to a network diagram showing the association of users to objects and the actions that link them.  (The example above took less than 5 minutes and only a few mouse clicks, to generate from an imported set of user stories).
ScopeMaster is a securely hosted SAAS tool for enterprise architects, software analysts, project managers, QA specialists and Agile product owners.  It accelerates the analysis and refinement and sizing of software requirements (including Agile user stories).  Helping software teams perform the ultimate in shift left testing. ScopeMaster is the only tool to automatically and reliably determine functional size from written requirements.
A picture is worth a thousand words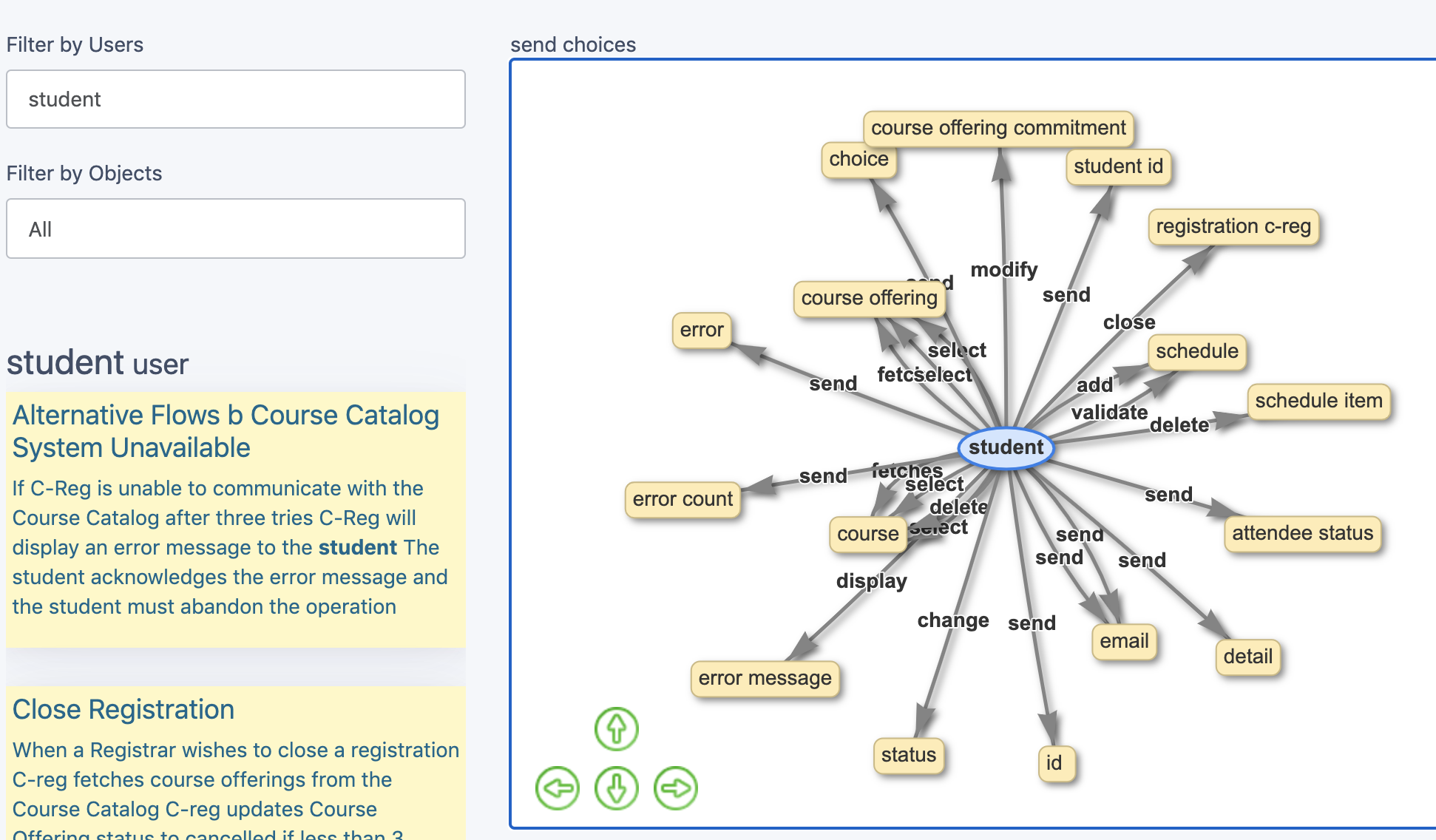 Filter by user.  This shows a subset of interactions just for a specific user, part of a larger set of user stories.